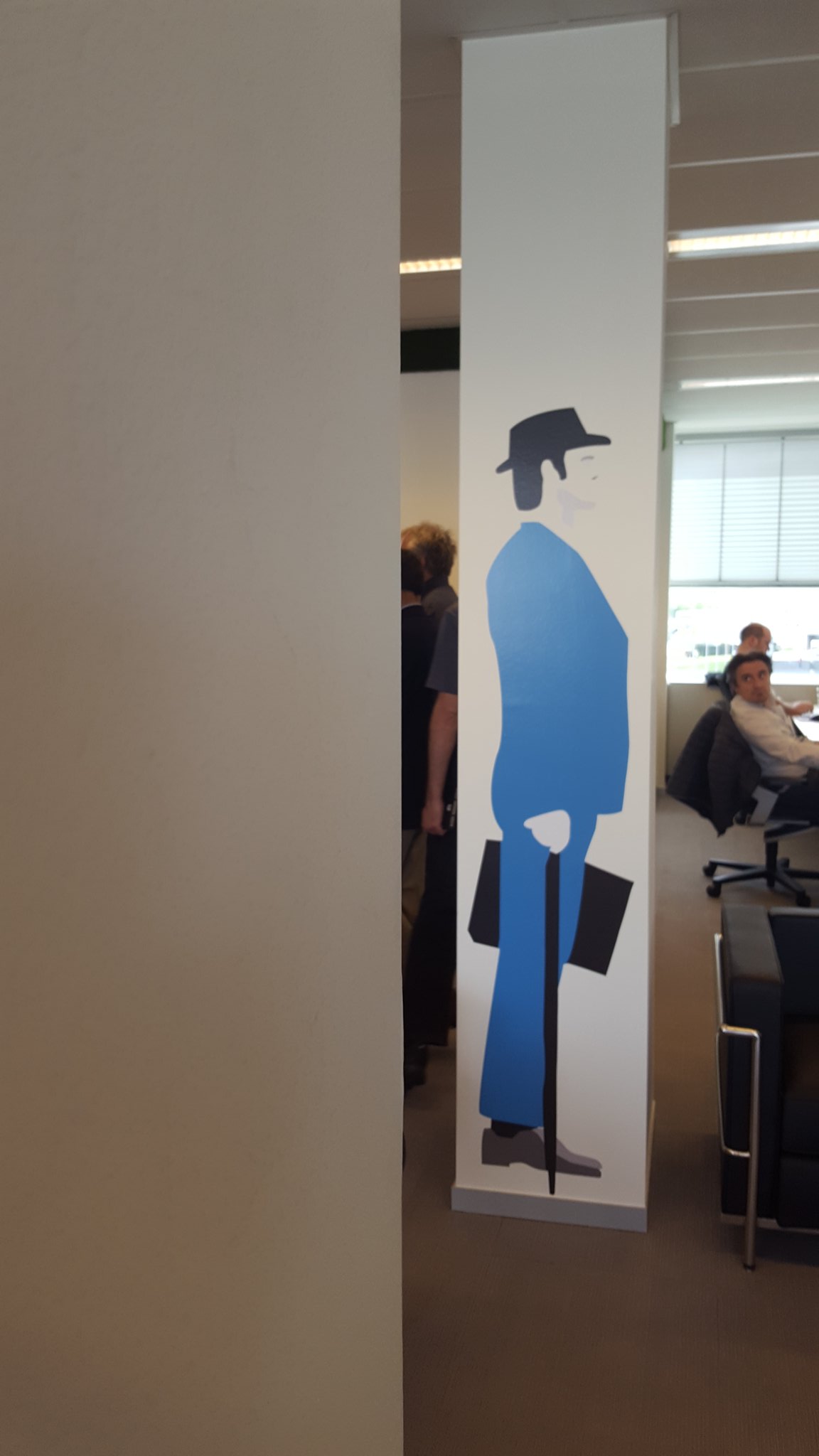 This week's Bricsys Insights press event showed off some of the capabilities of the Chapoo AEC collaboration platform and underlined the growing importance of BIM.
This week, I attended a Bricsys Insights event held at the headquarters of the Ghent, Belgium-based engineering software developer. Much of the event focused on the company's BricsCAD and BricsCAD BIM applications, plus a sheet metal modelling application, but the business also has a sister company, Chapoo, spun off as a separate business in 2012, that offers cloud-based collaboration.
While it is a separate company, it is co-located with and shares many of the same developers involved with Bricsys's core products, and it uses the same internally developed (and impressive!) customer relationship management system, BOA, deployed to support BricsCAD. Both Chapoo and Bricsys are privately held, so I couldn't glean revenue figures but was assured that Chapoo is profitable.
Pre-Chapoo days
In the opening session, Bricsys CEO (architect turned software developer) Erik De Keyser gave a very brief history of Chapoo. In his pre-Bricsys days, De Keyser led the the expansion of the somewhat over-hyped Bricsnet business around the turn of the century (I have written about Bricsnet's early days and more recently covered its rebranding as ProjectCenter and the 2016 establishment of its joint venture with Germany's think project!). After he resigned from Bricsnet in 2002, De Keyser established Bricsys to develop CAD software (competing directly with Autodesk's AutoCAD product, but much more keenly priced and more open – Bricsys is proud of its international membership of BuildingSMART and is developing IFC export and import tools); the DWG-based BricsCAD application has over 250,000 users worldwide, and has won converts disgruntled by Autodesk's software licensing approach (read some of the comments on this Blog Nauseum post by Steve Johnson).
Bricsys also launched a cloud-based document management platform (which employs the same SQLite architecture as BricsCAD). Since the early 2000s, this has had at least three different brands: Vista (c. 2005), Vondle (c. 2007) and, from October 2012, Chapoo. In 2012, it was spun-off as a separate company, partly, De Keyser said, to underline that its platform could be used in non-engineering environments to share different types of files created by other applications as well as BricsCAD.
Chapoo has become widely used in its domestic market (see case studies), with Brussels Airport one of its biggest AEC customers (Chapoo also targets customers in other sectors: legal firms, government agencies and medical device manufacturers, for example). In a briefing from De Keyser and COO Mark Van Den Bergh I was told that Chapoo's principal customers are main contractors, property developers, asset owner/operators (BNP Paribas was mentioned) as well as construction industry consultants.
International adoption
A rarity, Brussels Airport hosts Chapoo itself, having accumulated some 200TB of data and a substantial supply chain user base of over 2000 users. The vast majority of customers – Chapoo has "over 500" (and a total user base of over 30,000) – use the company's own Software-as-a-Service hosting, delivered via data centres in Europe, Asia and the US; these provide resilience in case of data centre outages while also overcoming any latency between server and end-user. Chapoo pricing is based on storage (with unlimited users); a single project with up to 5GB of storage will cost €1500/year, while a 25GB project would be €3960/year; enterprise pricing (25GB, unlimited projects) starts from €5000/year.
As a software development business reliant on regional sales and support partners plus its website (Bricsys has no direct sales team, helping keep overheads low), Chapoo has expanded where Bricsys has developed its CAD reseller network, as well as in its Belgian and Dutch heartland. BIM is also helping widen the attraction, I was told: "BIM needs collaboration". The group has opened an office in Hong Kong, is eyeing Japan (Bricsys's "second market") and the US, has a partner office in London (with KeyTERRA-FIRMA Ltd), and is also expanding in Scandinavia, said De Keyser.
Demonstrated in the Bricsys Insights event, Chapoo opens quickly in a browser without need of any plugins, presenting authorised users with a dashboard view that project administrators can tailor (in terms of folder access and functionality) to particular user group needs. It has incorporated its own 2D viewer supporting over 70 file formats and which provides preview, annotation and markup facilities, plus user-friendly graphical workflow and form creation engines and reporting tools.
There are dedicated mobile apps for users of both Apple iOS and Android devices. In addition, third-party apps can also be integrated with Chapoo (it has a third party API), including progress checking app AproPlan (March 2017 post), time management tool TIQ, property inspection app SmartCheckups, project imaging and timelapse platform C-Site (also Ghent-based), and ReproNet, a reprographics business.
Bricsys is continuing to invest in Chapoo and its BIM capabilities, and further announcements can be expected in the run-up to its 2017 user conference scheduled for Paris in October.
My view
De Keyser has long experience of growing construction software businesses, but is also wary of too tightly linking design and collaboration (we briefly discussed the early days of Autodesk's Buzzsaw platform, often sold as part of a 'bundle' to designers, but missing the key targets of contractors and asset owner/operators). However, it has an advantage over many of its AEC SaaS competitors insofar as its developers share huge experience in delivering BIM authoring software and think nothing of incorporating data properties as well as graphical information.
For some users dismayed by recent changes to Autodesk's commercial terms, Bricsys's BIM solution will be a viable alternative (though it may struggle while Revit is widely seen as a de facto cross-project standard). Bricsys's 'open BIM' philosophy combined with Chapoo may well be attractive to those keen to have a 'common data environment' (though I didn't hear CDEs mentioned at all in Ghent) that explicitly supports integration with other tools and international interoperability standards such as IFC (COBie got a brief mention but only as 'a subset of IFC'). Future marketing of Chapoo as a BIM platform in markets like the UK will therefore need to reflect some of the these commonly cited requirements.
[Disclosure: I travelled to Ghent as a guest of Bricsys who paid my transportation, overnight accommodation and meal expenses.]